¡Nuestros plazos de entrega actuales son de hasta 30 días! Pero aún así... ENVÍO GRATIS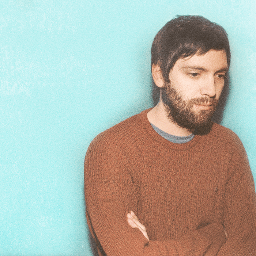 Conrad Roset
Conrad Roset was born in 1984 and he spent the first part of his life in a small city close to Barcelona. Drawing has been his passion and a constant feature in his life, since he played with his brother at drawing all the things they liked when he was a child, until nowadays. He received his formation first at the Joso School and then at the Faculty of Fine Arts in Barcelona. Thanks to the spreading of his illustrations through the Internet, he started working for the fashion brand Zara. A year later, he launched himself as a freelance illustrator, and since then he works for different international brands, advertising agencies, and publishing companies. For the publishing industry, he has published two illustration books for children and he has also done some book covers and punctual illustrations for important publishing houses like Penguin Random House. Conrad has always combined his work as an illustrator with the development of some different artistic and personal projects. During the last five years he has exhibited his work in galleries and museums, such as the MoMA in Virginia, Spoke Art in San Francisco, London Miles and Show Studio in London, Steven Kasher Gallery in New York, TiposInfames in Madrid, and Artevistas and Miscelanea in Barcelona. In relation to the pedagogic field, he is a professor of illustration at the School of Design BAU and at the Academy of Art Barcelona. He occasionally teaches workshops in schools and galleries and he has also collaborate with de Faculty of Fine Arts in Barcelona. The Muses are Conrad Roset's most personal project as well as his work most renowned and widespread, the work that has marked and defined him the most as an artist. The Muses started in 2009 as sketches from life, stolen moments, intimate life caught unawares. The intimacy transmitted by these mysterious women who talk to us from their canvasses and pages is nothing but the same intimacy that the author puts in his work. Their self-controlled sensualities and their broken beauties exude expressivity and refer us to Conrad Roset's referent, Egon Schiele. Faithful to their origin as pieces of art work, the Muses project constitute, above all, a double exploration: of the female body, its mystery and fascination, and at the same time, of the artist himself, his imaginary and his language in constant metamorphosis. Because Conrad Roset has been outlining his style on bodies of women, following his will to experiment and his wish for self-discovery, using different materials as base and also a diversity of drawing techniques. Little by little, lines are redefined until just the essential remains, and that is the most important thing that we can see in the latest personal projects of Conrad Roset.
https://www.instagram.com/conradroset/
Tu carrito está lleno.
El carrito puede almacenar hasta 100 productos distintos. Por favor, haz otro pedido o contáctanos si te gustaría añadir más productos.
Cookies
Que tengas una estancia agradable en nuestra web es nuestra máxima prioridad, y para ello utilizamos cookies.
Las cookies son datos muy útiles que ayudan a que nuestro sitio web funcione correctamente. Algunas son necesarias y otras nos ayudan a darte una mejor experiencia.
Lee nuestra para más información